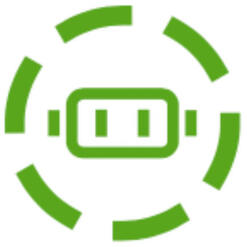 LINQ Me Up
---
Save time by converting SQL into LINQ code
and vice versa using AI
---
---
Fast, reliable conversion
LINQ Me Up helps you save time by converting SQL queries into proper LINQ code or LINQ code into SQL queries. It supports C# and Visual Basic code and Method and Query syntax.Using AI, LINQ Me Up will convert your input by analysing it & presenting you its best option.More powerful than tools using conversion rules or syntax based conversions.You get a custom generated result based on your SQL or LINQ input
---
Easy conversion
- Create your account & buy a subscription- Select your conversion:
SQL ⇢ LINQ or LINQ ⇢ SQL- Paste in your SQL /LINQ and press the conversion button- We will convert your input into LINQ using AI technology and show you the result- Copy the result to the clipboard and implement it in your solution
---
---

SPEND YOUR TIME BETTER
LINQ Me Up will convert your SQL SELECT query / LINQ code within 1 - 5 minutes, saving precious time.If your rate is $50 p/hour, and you would normally convert a query in 30 minutes, you would save this much just by spending less time:
$50 x (25/30) = $41
---
It's your code
The code / query that is generated for you is all yours. You own all the rights (and responsibility) of the generated code.(So better check & test the code before pushing to production 😅)

---

Privacy first
We do not store or share your input.
It's is for your eyes only.The AI service that we use might use requests to train its models.
---
Stay in the loop
Stay informed with LINQ Me Up by subscribing below:
---
Pricing
You can choose between a monthly subscription plan or credits
monthly
$4.99
Subscription
Easy SQL⇢LINQ / LINQ⇢SQL conversion

Unlimited conversions

Fair-use policy

Monthly renewed

Invoices available

Ideal for regular converting
.
pay-per-use
$0.25
Credits
You get free credits after registering to try out our service

One credit p/conversion

Buy now, use when you need it

Ideal for sporadic conversions
.
---
Contact me
Let me know what's on your mind.
---
Message Sent
Thanks for reaching out to me 🙏🏻.
I'll get back to you briefly.- Edwin, maker of LINQ Me Up
You've subscribed
Your interest in LINQ Me Up really means a lot!Now you've subscribed, I will keep you updated on LINQ Me Up: the fastest way to turn your SQL SELECT statements into C# LINQ code using Artificial Intelligence (AI)With best regards,- Edwin, maker of LINQ Me Up